The new Bing AI search is powered by a variant of GPT-3 customized for search, ChatGPT, and a new proprietary technology that Microsoft is calling the "Prometheus Model".
The Prometheus model, runs in the next-generation model, that Microsoft claims, is more powerful than ChatGPT. We speculate this to be GPT-4, which Bing is likely to be having early access to, before its public release later this year.
The model is based on Microsoft's latest research in natural language processing and relies on a deep neural network to analyze the text of web pages and generate search results.
It's the Prometheus model that integrates OpenAI's generative language models with Bing's Index, making it possible for users to get quick but up-to-date summaries in response to their search queries.
The result of this model is thus better search results in terms of relevancy and accuracy.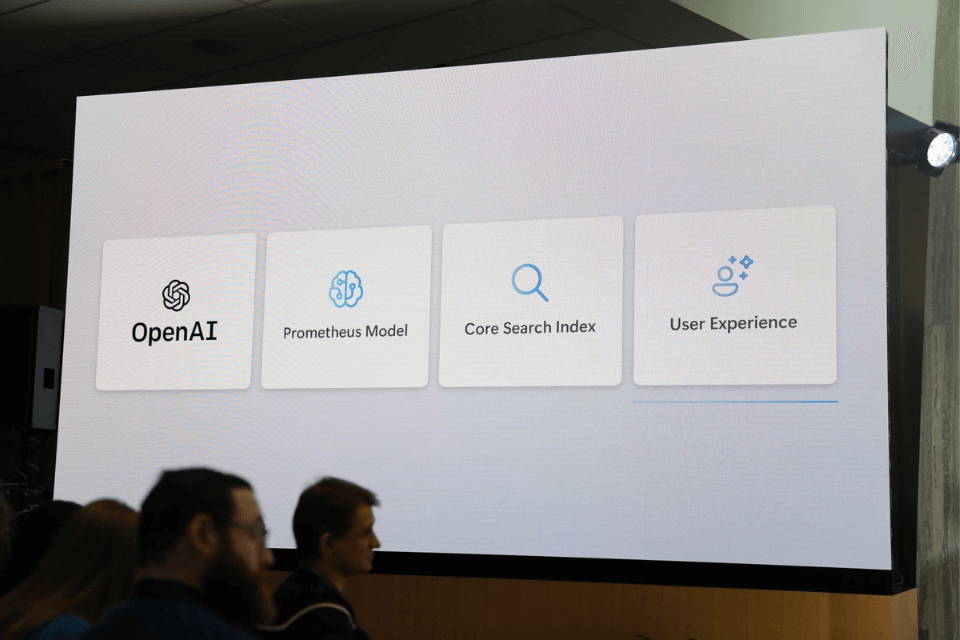 Benefits of the Prometheus Model
Other ways that Bing leverages this next-generation language model, include:
Improving the accuracy of annotated snippets
Returning more up-to-date results
Improving security
Understanding geolocation, etc.
The day before the announcement of New Bing powered by ChatGPT and the Prometheus Model, Google announced a rival AI search engine, Google's new AI Service, powered by Bard AI (ChatGPT direct competitor) that leverages the lite version of LamDA.