Welcome to Ignite 2023, where Microsoft Copilot is making waves in the Microsoft 365 developer community.
Organizations with Microsoft 365 now have the chance to join the public preview of plugin extensibility.
This opens doors for developers to innovate, test, and share plugins, enhancing functionalities for administrators and end-users alike.
Extending Microsoft Copilot for Microsoft 365
Remember the Build event in May? That's where it all started. Microsoft announced plans to make Copilot for Microsoft 365 extensible, presenting three ways to build plugins. These included:
Teams message extensions
Power Platform connectors
OpenAI plugin specification.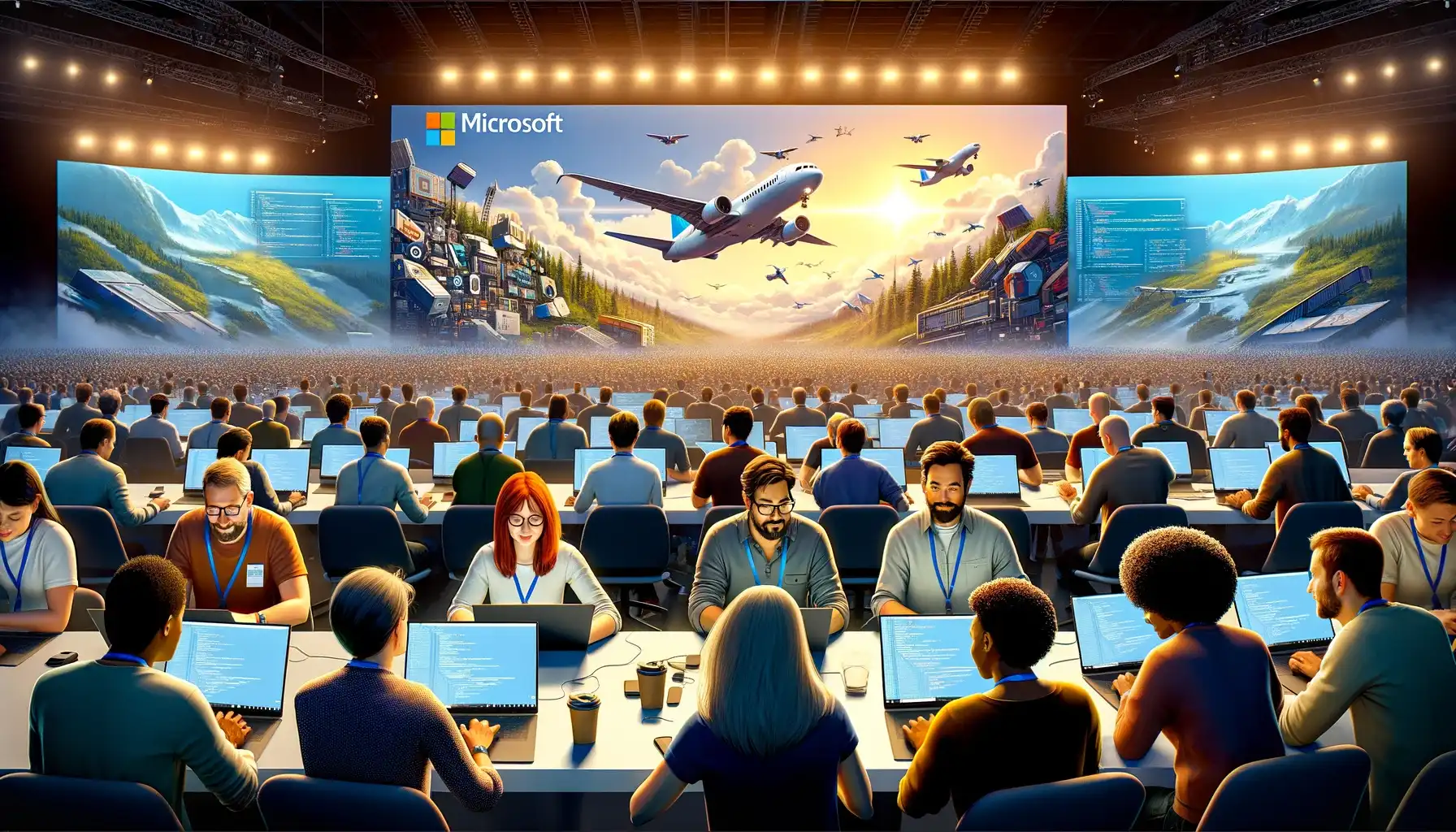 Now, significant updates have been made, expanding possibilities within Microsoft's ecosystem.
Building and enabling plugins
Here's something to cheer you up: wider access to Copilot licenses for plugin testing!
Through the Microsoft 365 Developer Technology Adoption Program (TAP), you can now get your hands on Copilot dev licenses. Remember, spots are limited, so act fast.
And there's more!
The Microsoft Copilot Studio now houses the new Plugin Builder and Prompt Builder, offering an integrated design experience.
This is where your ideas come to life, shaping custom prompts and leveraging generative AI.
Publishing and managing plugins
But it's not just about building. Publishing your plugins is crucial.
The new entry point in the Partner Center for Microsoft 365 and Copilot allows developers to submit message-extension-based plugins for validation and publication.
Once approved, these plugins find their home in the Microsoft 365 app store, ready for IT Admins and customers to discover.
You might have heard about GPT Store, same idea, so who built it first?
Ensuring security and governance
Security and governance take the front seat in plugin management.
New capabilities in the Microsoft 365 Admin Center (MAC) allow IT administrators to manage third-party and LOB apps that are Copilot-ready.
This includes a wide array of plugins for various platforms like Zendesk, Freshdesk, and GitHub.
Deploying Microsoft Graph connectors
Microsoft Graph connectors are now more crucial than ever. They extend Microsoft Graph to include external data sources, making Copilot a powerhouse for organizational knowledge.
Each Copilot license for Microsoft 365 comes with an entitlement to 500 items of index quota, further enhancing the code assistant's capabilities.
Empowering developers and administrators
The developer journey with Microsoft Graph connectors has seen a facelift. With redesigned developer portals, streamlined documentation, and new Sample Solution Galleries, the path to extending Copilot has never been clearer.
For administrators, the introduction of staged rollout and a simplified one-click admin experience in the Teams admin center makes integrating Microsoft Graph connectors a breeze.
Success stories
Success stories from early adopters like Reply Group and Protiviti highlight the transformative impact of extending apps with Copilot for Microsoft 365.
These stories are just the beginning. As the platform evolves, so do the opportunities for innovation and efficiency.
Microsoft Teams extensibility and Office updates
Big news for Teams developers! Building message extensions is now simpler and faster with API-based message extensions.
Plus, the Teams AI Library and a new manifest supporting both Teams apps and Outlook extensions are set to revolutionize how we interact with these platforms.
For Office enthusiasts, new APIs and integration points across Outlook, Word, and Excel offer enhanced capabilities and deeper integrations.
Wrapping up
Your participation in shaping the future of Microsoft 365 extensibility is invaluable. Join the Microsoft 365 developers' research panel and influence the evolution of these technologies.
For more updates, stay tuned to the Copilot Dev Center and Microsoft 365 Dev on social media.
Happy coding, and here's to creating something extraordinary with Microsoft Copilot!