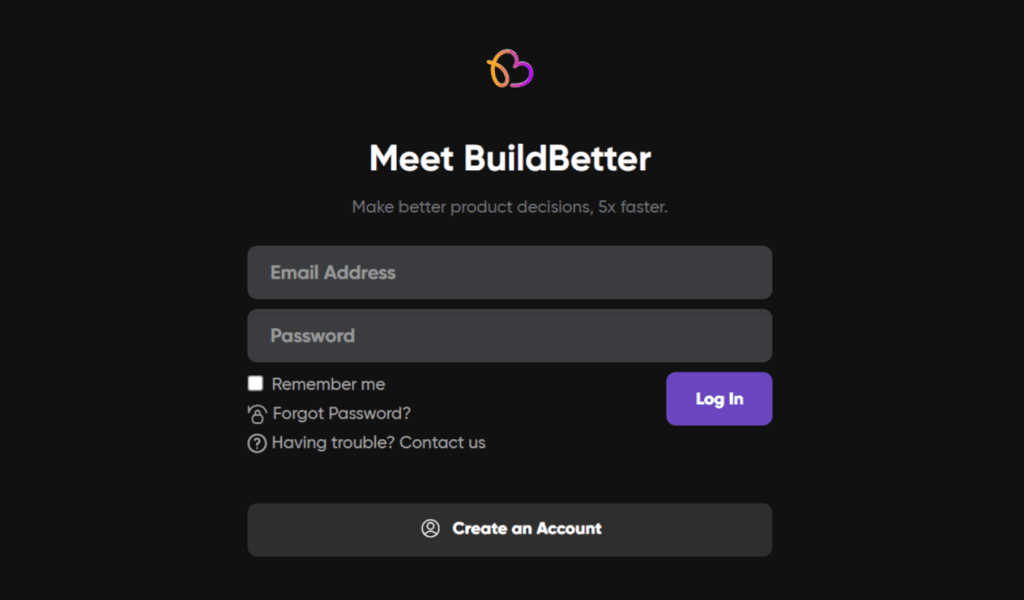 The BuildBetter ChatGPT plugin allows you to access up-to-date information from your calls with Zoom, GMeet, and Webex.
It's developed by BuildBetter.ai, a product assistant that aids in making product decisions faster and more efficiently.
With this simple but effective AI tool, you can streamline your conversations and have all the necessary knowledge at your fingertips so as to continue building on your Product.
It is designed to help with documentation, prioritization, strategy, and processes, and can provide quick insights and find documents or themes within your product data to help you prioritize updates and make better decisions faster.
BuildBetter plugin is easy to use, and you can get started for free at BuildBetter.ai as they offer a 7-day free trial.
BuildBetter ChatGPT use cases
You can use this plugin to:
Quickly update your documentation from info recorded in your customer support calls, staff discussions, or voice memos
Auto-record and transcribes audio conversations for AI chat purposes
Query your documentation and calls for decision making
The AI assistant, BB Assistant (BBA), is embedded with your data and trained on over 200 product leaders and 2,000 product artifacts. It is designed to accurately answer questions about your products, customers, or company.