If you're someone who enjoys using ChatGPT to chat with an AI, you may be wondering if your conversations are private.
After all, you may be sharing personal information or discussing sensitive topics, and you don't want that information to be accessible to anyone else.
The good news is that ChatGPT does have some privacy measures in place, but there are also some things you should be aware of.
Are my Chatgpt conversations private?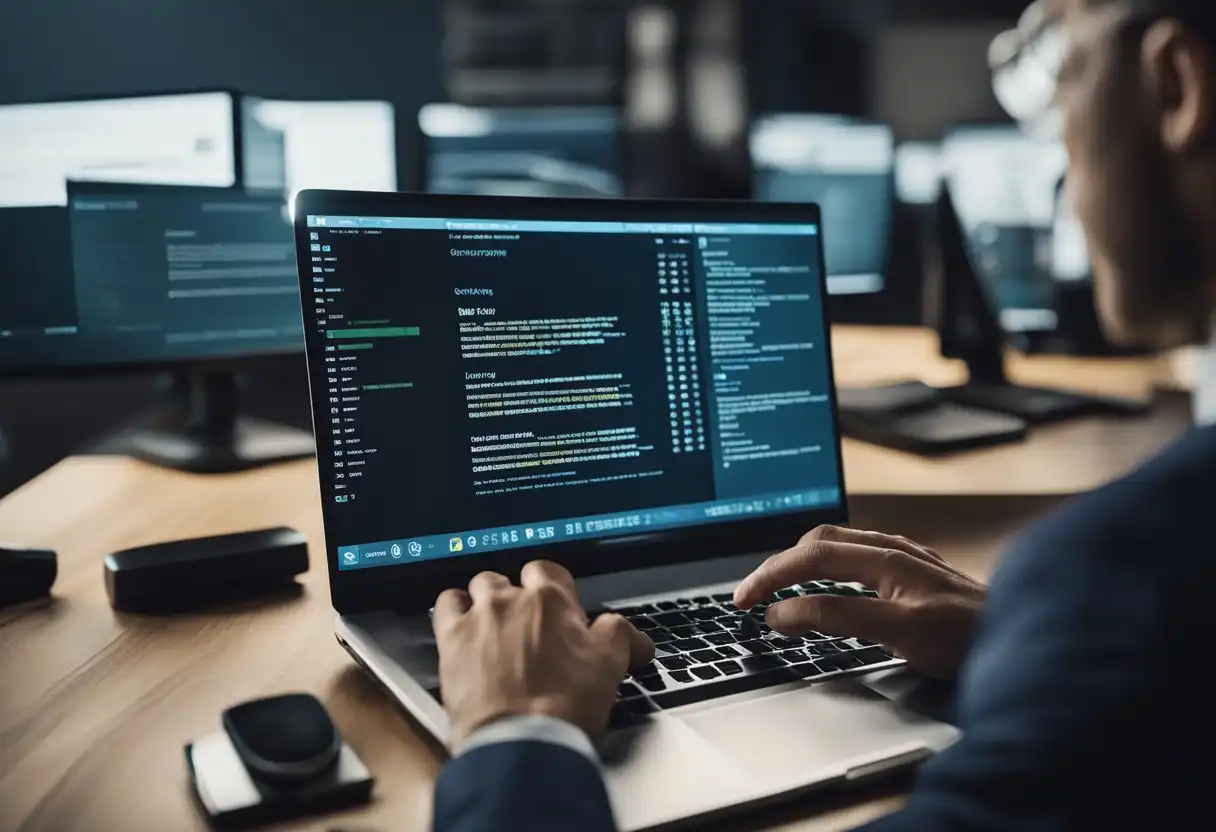 Yes, by default, all of your Chatgpt conversations are private only to you. This means that Google cannot index such conversations, and other users cannot access them as well.
There's a caveat though.
While such conversations are private to you, if you have Chat history and training turned on in the settings, OpenAI may use your threads for training its AI models.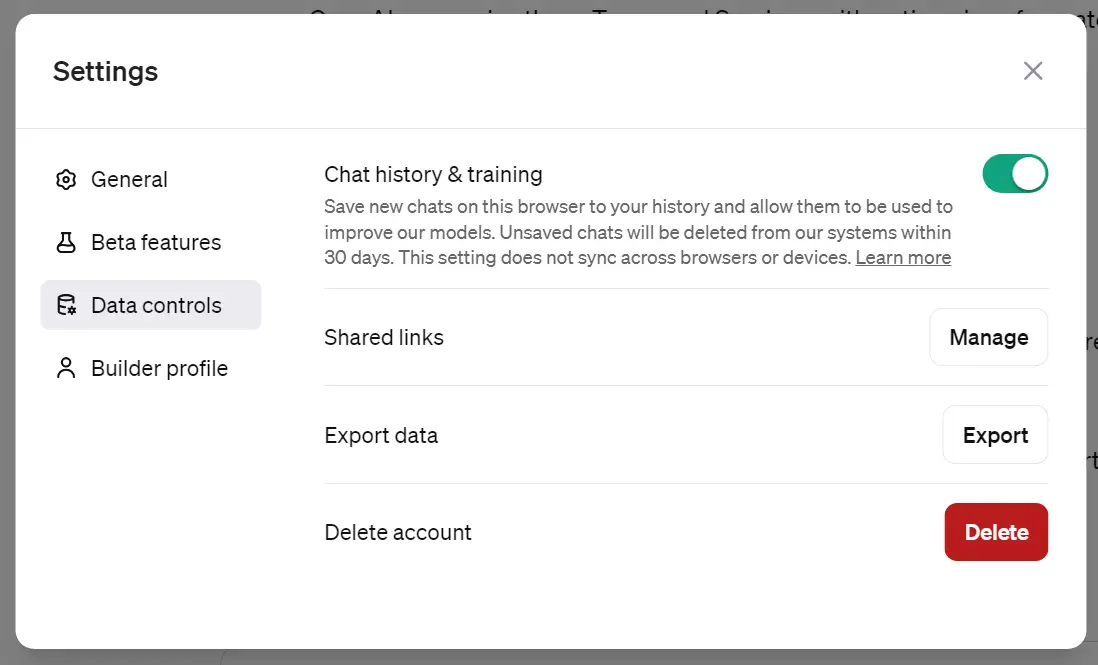 This means that your conversations are not completely confidential, and you should be careful about what you share.
However, there are some steps you can take to protect your privacy when using ChatGPT.
Managing your Chatgpt conversations
Your chat history and data controls
Chatgpt stores your chat history by default. You can view your previous conversations by scrolling up in the chat window.
If you want to delete a specific conversation, open it, then click on the three dots on the right corner of the chat and select "Delete chat."
Chatgpt also provides data controls that allow you to manage your chats and personal information.
You can access your data controls by clicking on your profile picture and selecting "Settings and Beta." From there, you can control the following:
a) Turn off chat history and training: Conversations initiated with this feature turned off are not used for training purposes and are automatically deleted after 30 days​​. This change aims to address concerns about data misuse and offer more control to users and organizations over their data​​.
b) Download your user data: You can download a copy of your Chatgpt data, including your conversations, by clicking on "Export" in your settings.
Shared links privacy
Shared links are indexable by search engines like Google, and thus they are public. In the Settings area, you can view all of your shared links. Here you can delete all links. If you want to only delete a given thread, you can use the delete icon on the right of each chat.
Third-Party Interactions and Your Privacy
Chatgpt may interact with third-party apps or services to provide you with a better experience. However, it's important to be aware of how these interactions may affect your privacy.
When you use third-party apps or services with Chatgpt, you may be sharing your personal information with these companies. To protect your privacy, make sure to read the privacy policies of these apps and services before using them with Chatgpt.
In conclusion, Chatgpt provides several features and settings to help you manage your conversations and protect your privacy. By using these tools and being aware of your interactions with third-party apps, you can ensure that your Chatgpt conversations remain private and secure.